Bringing across what matters through art
Introducing the initiative
See the Big Picture (StBP) is a global art initiative powered by Desmond Doyle and the Austrian NGO Art Mine.
The project was founded in 2015 and the aim is to reach artists from every country in the world, asking them to share their personal view of the planet. The individual contribution does not stand independently but becomes an integral part of a collective piece of art created by many artists from different cultures and backgrounds. According to the principle, Creativity unites all people, See the Big Picture invites professional artists and those who consider themselves hobby artists to take part in the initiative.
The central wish of StBP is to promote empathy, cooperation and solidarity among the nations. For a peaceful society to exist it is essential to be able to put oneself in someone else's shoes and try to see the world through their eyes. Art is the perfect media to achieve this goal. We are encouraged to see different perspectives and to revaluate our points of view. These aspects manifest themselves when art meets people, because only then touching points between the individual and the idea are created, opening the path to further exploration. To bring as many individuals and ideas as possible together, StBP aims to have at least one artist or photographer from every nation on the planet involved and also to visit as many countries as possible with the project in all stages of its development. This way the journey to faraway places becomes a journey to oneself, and you will be closest to yourself when you are in the company of others.
Current state and next steps
StBP sees the participating artists as ambassadors for human values and the project aims to depict these values in the huge, combined artwork in progress. Since the project conception in 2015 we have received over 70 contributions depicting an enormous variety of motives and themes, a very detailed portrayal of our human state and the world. We have tried to make the Big Picture available to the public, by holding exhibitions and with our online presentations. We are constantly searching for new artists to join us. As of today, creative artists from over 30 nations have joined us. We still have a long way to go till every country on earth is represented in the initiative. To achieve our goal, it is necessary to increase the popularity of the project and to present it to a larger international public. We are working on this on a daily basis, together with other people who are interested in peace, solidarity and art.
The history of StBP in context
Our messenger for art & peace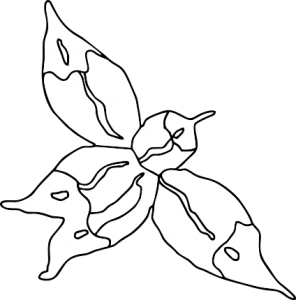 A short welcome to the world
See the Big Picture hopes to reach as many people as possible. That is why we published our website in English – which is regarded as a global language. However, we are aware that not everybody is able to understand English. We therefore want to share what the initiative is about in as many languages as possible. We started with some languages. If you want to add any other language to our list below, we would be happy to include it.